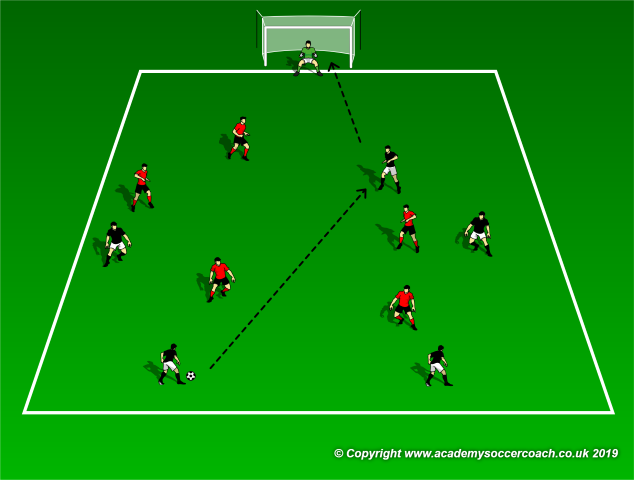 By Keith Scarlett –
This is a fast paced small-sided game that will help your players transition from defense to offense and also encourage quick shooting and finishing.
Players play 5v5 in a 40×30 yard grid with one goal on one end.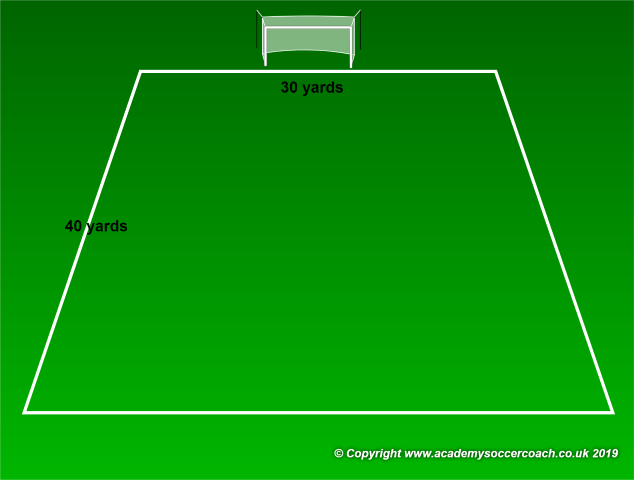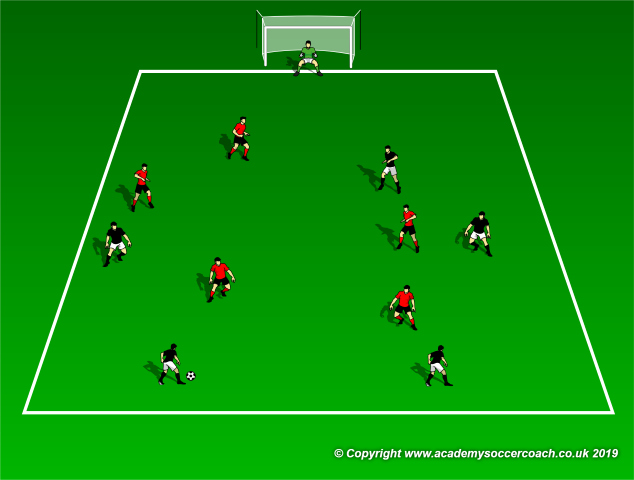 When one team scores, they keep possession. When the defense wins the ball, they become the offense and try to score.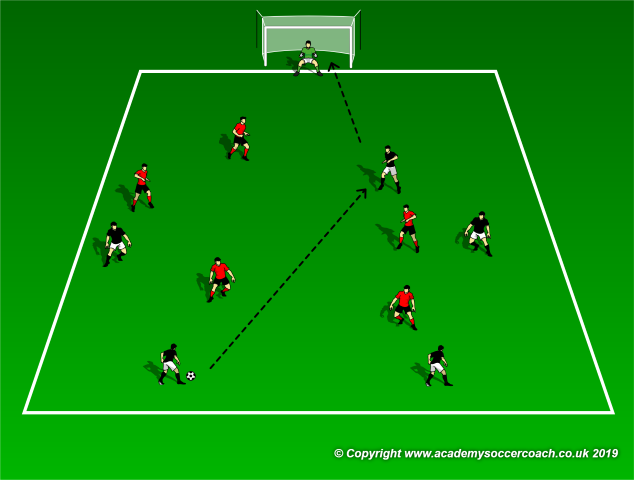 By Keith Scarlett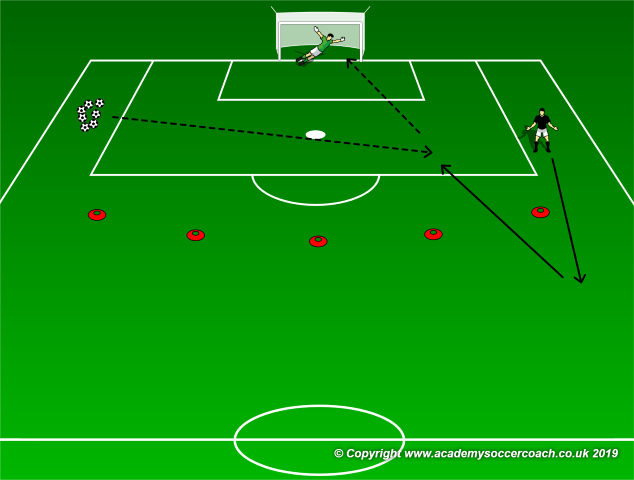 By Keith Scarlett –
Place cones and balls as in diagram below.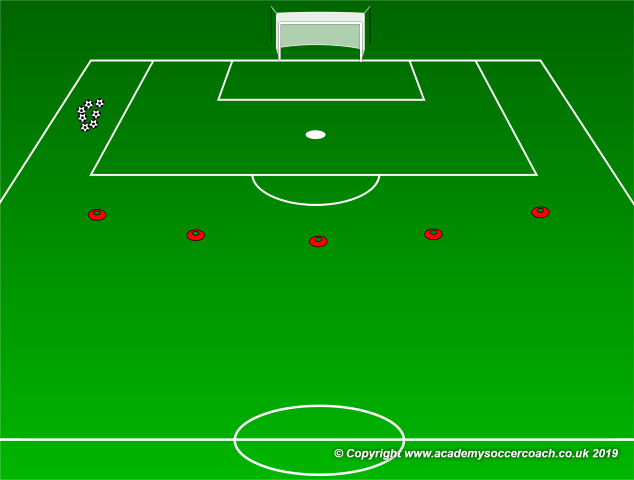 One player starts off with the first cone opposite the pile of balls.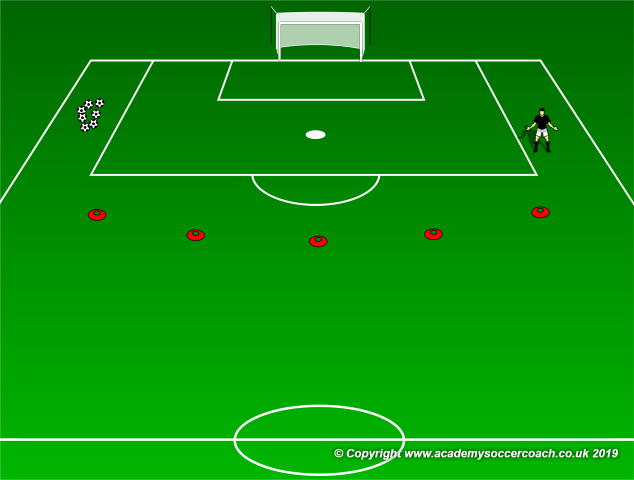 This player then runs around the first cone, receives a pass and takes a shot on goal.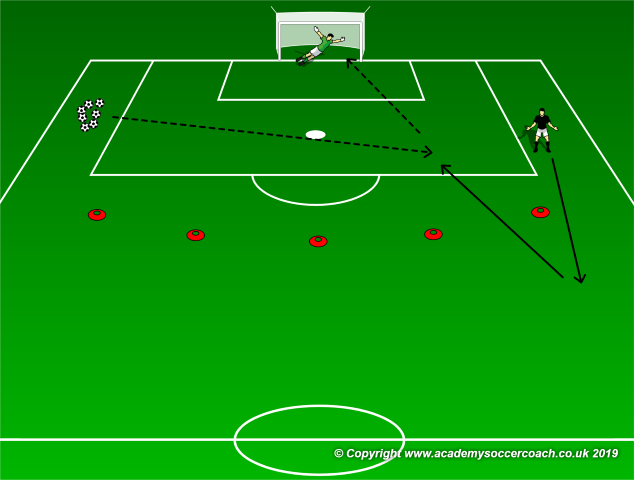 They then repeat this step around each cone.
By Keith Scarlett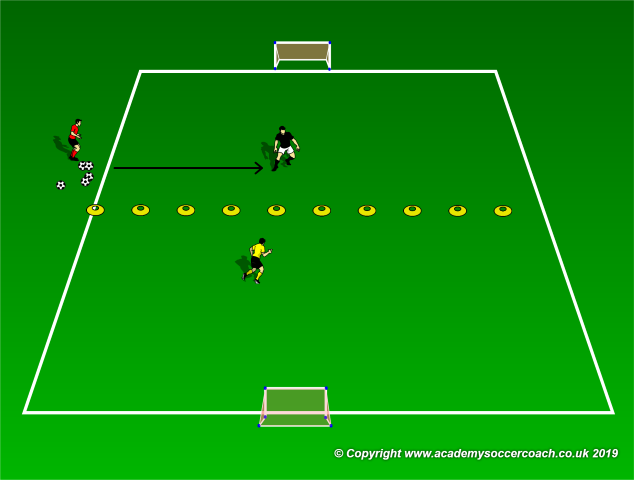 By Keith Scarlett –
One 20 x 20 yard grid split into 2 10 x 10 yard grids.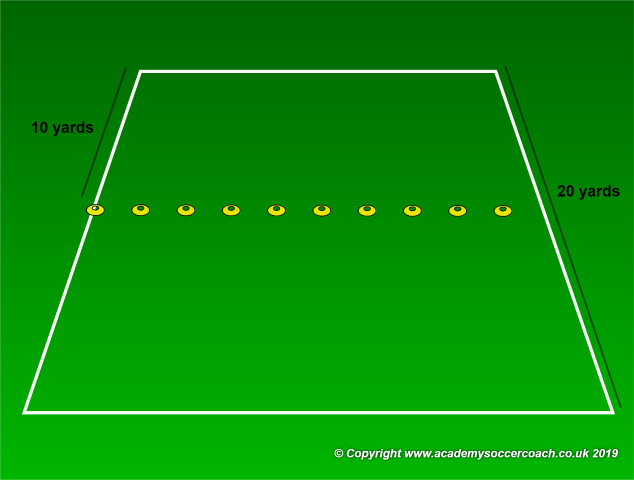 Players play 1v1 in the large grid. There is a neutral player with balls outside of the grid.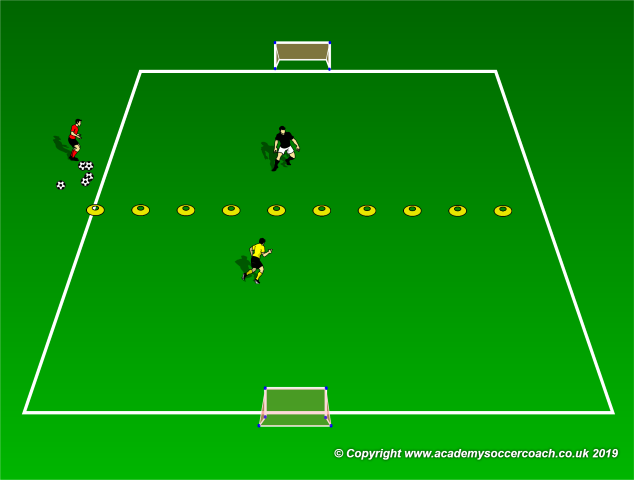 The neutral player plays a ball in and the attacker tries to get to it first and attack one goal, while the defender tries to defend.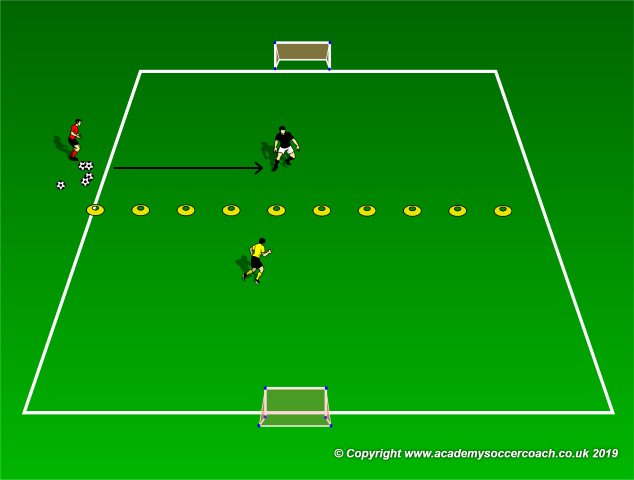 By Keith Scarlett