Have Your Team Dominate Games by Understanding the Strengths and Weaknesses of Classic Formations Combined with the Use of Modern Elite Tactics
Think you know the 4-4-2 or the 4-3-3? Think again!
Systems of Play

reveals how classic formations like the 4-4-2, 4-2-3-1 and 4-3-3 have been updated, by teams like Iceland, Leicester City and Real Madrid, to give them the edge over teams using old tactics stuck in the past.



Check out a quick video preview of the book below
Dear Coach,
The game of soccer never stands still. Its formations and systems of play continue to evolve as fast as the pace of the game. Classic formations like the 4-4-2, 4-3-3 and 4-2-3-1 have been updated to gain a winning advantage at an elite level.
If you'd like to know how these classic formations have evolved in the modern game, Systems of Play - The function and role of players in today's formations has all the answers. This guide reveals how teams including Barcelona, Iceland, Germany and Anson Dorrance's University of North Carolina women's team are achieving such magnificent results with custom versions of classic formations.
Systems of Play - The function and role of players in today's formations reveals what these customizations are and how you can replicate them in your own team, whether you want to be giant killers like Iceland or win league championships like Leicester City.
"This is essential reading for all coaches that want to be on the cutting edge of understanding classic formations"
When the 4-3-3 emerged in Dutch soccer to counter the 4-4-2 of England, at the time it was believed to be the formation of the future. It quickly spread to Spain and continues to be the preferred formation of teams with highly technical players.
But in the summer of 2016, the 4-4-2 had a resurgence. It was key to both Leicester City's winning of the EPL and Iceland's dramatic run to the quarter finals of the European Cup. Both teams overcame much more gifted technical opponents, proving that you can beat any team with the 4-4-2 with the right system of play.
Systems of Play - The function and role of players in today's formations reveals how to implement such a system, with a detailed case study of how Iceland beat Austria and England and drew with cup winners Portugal playing the 4-4-2. If you play the 4-4-2 yourself, it is essential reading.
"Expert coaching advice from a coach with
years of coaching at the college level"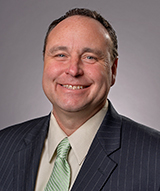 Chris KounsAuthor/Coach
Chris Kouns has been coaching soccer for over 22 years, including ten as a head coach at the NCAA Division I and III levels.
His coaching career began as the Head Women's Soccer Coach at Union College, where he led the Bulldogs to the Mid South Conference Championship and a berth in the NAIA National Women's Soccer Tournament in his first season. His next big success was at Jacksonville University, where he took the Dolphins to two Atlantic Sun Conference Semi-Finals and finally won the title in 2006, for the second time in JU's history.
After JU, Kouns was Associate Head Coach at the University of Cincinnati (OH) before becoming head women's coach at Division III Capital University in Columbus, Ohio. Here he won three Ohio Athletic Conference titles in four seasons, two NCAA Regional Finals and the program's first ever trip to the NCAA Women's Soccer Final Four in 2013, earning him a Coach of the Year award.
Kouns was then appointed head coach at Georgia Gwinnett College. In just his first year with the Grizzlies Kouns led them to the A.I.I. Final, their highest scoring season ever and their first ever NAIA National Women's Soccer Tournament appearance.
Kouns is active in national coaching education instruction through the NSCAA and US Soccer. With his wife, Tammy Allen-Kouns, he has one son, Caden.
What's covered in

Systems of Play
Systems of Play covers in detail the reasoning and methodology behind some of the most common systems of play in the summer of 2016.
It includes the following chapters:
The Modern 4-4-2 - How this formation was used by Leicester City and Iceland to beat more technically advanced team. This chapter also features how Athletico Madrid plays the formation and the diamond 4-4-2 of Liverpool. To put the theory into practice, you get role specific training drills for defensive shape, establishing shape and movement and drills for training twin strikers.
The Modern 4-2-3-1 - How this formation is played by Germany and Real Madrid's midfield powerhouse. This chapter also provides questions to ask of your team before playing this formation. You get drills for developing the attacking shape, defensive timing, transition play and other skills needed to play this formation in the modern style.
The Modern 4-3-3 - The playing style of Barcelona, Holland and France is analyzed. In particular, this chapter explains why Luis Enrique's Barcelona is statistically superior to Guardiola's thanks to the outstanding possession of Messi, Neymar and Suarez. Drills are included for developing attack, defense and possession for playing the 4-3-3 in style.
Additional Formation Options - The challenges of the 3-4-3 of Anson Dorrance's University of North Carolina women's team and the 4-5-1 of Roberto Martinez's Wigan are analyzed as additional options. This chapter also includes forms for evaluating whether your team has the traits to play one of the classic formations in the modern way.
Author, Chirs Kouns giving a team talk
What you will gain from

Systems of Play
Systems of Play explains how to implement classic formations in a modern style by providing case studies of elite teams and training drills.
From Systems of Play you will gain:
Drills for developing your 4-4-2, including drills for defensive shape, twin strikers and establishing midfield movement
The game is always evolving and your coaching knowledge needs to evolve with it. Systems of Play will provide you with the insights you need to ensure you are getting the best out of classic formations by replicating how they are played by today's elite sides.
100% 'no quibbles' 6-Month Money Back Guarantee
WORLD CLASS COACHING is recognized globally for the quality of its soccer coaching resources, which are used by over 40,000 soccer coaches from around the world. We wouldn't be offering Systems of Play unless it achieves our exceptionally high standards. However, if you are not 100% satisfied with the quality of the Systems of Play after six months of implementing its small sided games and exercises then please contact us for a no quibbles refund.
"This guide opens your eyes on new ways of playing classic formations and raising the bar in team performance"
While you'll sometimes see teams trying out radical new formations, the classic 4-4-2 and 4-3-3 continue to evolve as teams adapt it to get that extra edge.
Systems of Play - The function and role of players in today's formations reveals what these adaptations are and how to implement them into your own side. With expert case studies on Iceland's 4-4-2, Germany's 4-2-3-1 and Barcelona's 4-3-3, along with extensive drills for putting theory into practice, Systems of Play is packed with insights that can bring your style of play up to date.
Soccer is a game that never stands still. And now you can get up to speed on the modern game's tactics by adding Systems of Play to your coaching library.
Best Wishes
Mike Saif
President
P.S. Systems of Play reveals the reasoning and methodology behind the most common systems of play in modern soccer. This includes expert case studies, analysis and training drills so you can harness the latest tactics in your own side.
P.P.S. If you are not 100% satisfied with the quality of the soccer coaching resources in Systems of Play within six months then we will refund your purchase in full, no questions asked.
Get Your Copy Of
Systems of Play
eBook for as low as - Only $16.50