Get the fast track to boosting your coaching knowledge with this detailed analysis of elite level tactics

Now released! Elite Pro Team Tactics features a collection of articles on the latest elite level playing styles, strategies and tactics. Discover the secrets to setting up defensive traps, outfoxing stubborn defenses, counter attacking in style and more in Elite Pro Team Tactics

Dear Coach,
Soccer is always evolving. New formations and strategies emerge all the time to gain the edge, exploit weaknesses and turn games at the critical moment. Keeping on top of all the new tactics and formations can be tough. So to help you fast track your coaching knowledge on the latest elite level tactics, we put together Elite Pro Team Tactics.
Written by Stevie Grieve, one of our most prolific and popular authors, Elite Pro Team Tactics features a collection of expert articles on the latest playing styles and formations used by the world's elite clubs and coaches.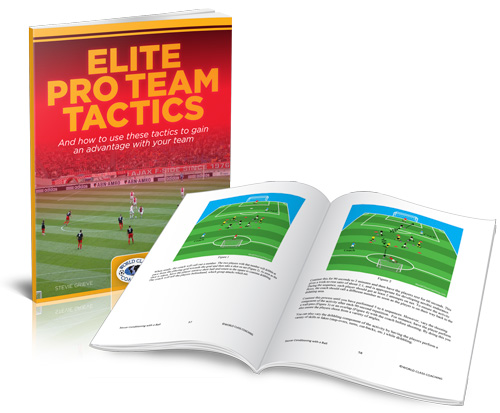 Some of its priceless insights include how to exploit space in front of the box, how Borussia Dortmund squeezes space to force mistakes and the creative counter attacking tactics of Real Madrid. Elite Pro Team Tactics is loaded with cutting edge tactics that can fast track your coaching knowledge and raise your team's playing style to an elite level.

"This collection brings you up to speed with the latest elite level tactics and real, practical advice on how to use them"
You can never stand still in this game. If you don't evolve your tactics or playing style, you'll soon find yourself losing game after game against more astute coaches able to exploit your weaknesses.
A few years ago, Real Madrid and Barcelona's fast paced possession and high pressing style looked unbeatable. It seemed as though Spanish soccer would dominate tournaments for the next decade. But the vulnerabilities of a high pressing style are now being exploited by the overload tactics of Bayern Munich and Borussia Dortmund. Even Manchester United found itself the victim of this new approach, losing 4-0 to relative minnows MK Dons FC.
The rise of these new tactics, which can counter high pressure defending and force teams that rely on possession to make mistakes, are revealed in Elite Pro Team Tactics. Harnessing real game screenshots and clear explanations, it shows you how these tactics are deployed and how you can adapt them to gain the advantage against even the most technically gifted sides playing with dated systems of play.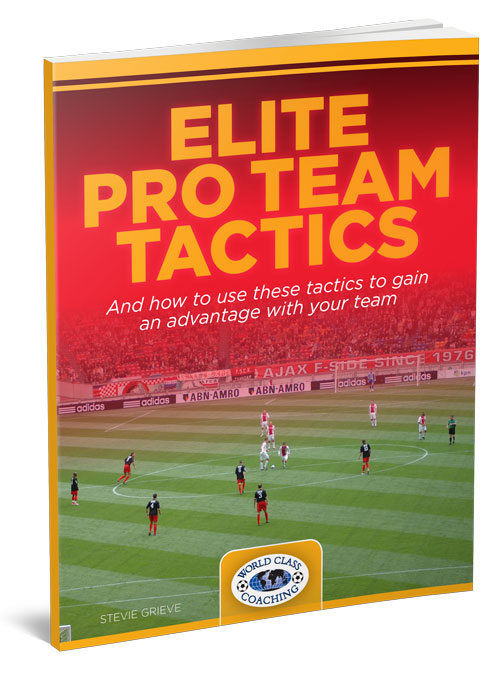 "Expert analysis by a coach with truly global experience"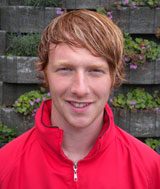 Stevie has been coaching since 2003 when he started at the age of 16. Stevie started out developing technical footballers – which is always his primary focus – but as he has grown as a coach, he has taken more of an interest in tactical development and future evolution of football, analyzing various teams and looking to find unique parts of their play and expose it to the footballing community.
Since 2003, he has coached with a number of clubs in Soccer, both grassroots and professional, with players of all ages and abilities, including Dundee FC, East Fife FC, Raith Rovers FC, FC Gland, United Soccer Academy and Head of Youth Development and 1st team Head Coach for Garhwal FC.
Stevie also coached youth players with prominent Scottish Futsal Club; Perth Youth Futsal, until 2012 – a club who have competed in the UEFA Futsal Cup Prelinamary round on several occassions.
He likes to push himself to the next level and has considerable experience in working in different environments; Stevie has worked full time in 4 countries on 3 continents; Scotland, Switzerland, USA and now currently, India, where he works at the Technical Director for Garhwal FC of the Indian I-League 2, and as Head of Coach Education for Bhaichung Bhutia Football Schools, where he leads a team of over 80 coaches and over 1100 players.
Stevie's tactical analysis work has led him to being asked to be a TV Pundit for Ten Sports, as a tactical analyst for Champions League Matches, and is also an established author, having written 10 books by the age of 26, with a specialization in coaching the 4-2-3-1, of which he has written 3 books Here, here and here.
Stevie is qualified to level 5 in Childrens' Coaching via the Scottish FA, level 4 in youths coaching, has a FIFA Futsal Diploma and is currently studying to obtain his UEFA B Licence in 2015.
He can be contacted at StevieGrieve@hotmail.com or @StevieGrieve
What's covered in Elite Pro Team Tactics

Elite Pro Team Tactics features a collection of articles all focused on the formations, playing styles and tactics of elite level teams. Featuring real game screenshots, tactical diagrams and analysis, its packed with insights on how elite level teams gain an advantage from tactical superiority.
Some of the topics covered in Elite Pro Team Tactics include:
How Exploit High Pressure Defending – How Valencia enticed Benfica to press and then exploited the space created to launch its attacks.
How to Beat a 4 Man Midfield – How Borussia Dortmund turned the tide against Bayern Munich by squeezing space between the front and back lines to block diagonal passing lanes.
How Bayern Munich Uses Overload Tactics – This article reveals how arguably today's top club side limits space in transition and pins back wingers before dominating the right side of the pitch with a flood of players.
Holes in the 3-1-4-2 of Manchester United – How MK Dons beat the Red Devils 4-0 by exploiting space in transitions or when the ball was played wide to the full backs.
Tactics that Made Mourinho Great – How one of the most successful managers of the last decade first found success at Porto with fast counter attacking by Deco and assists by Postiga.
Effective Counter Attacking – How Real Madrid used counter attacking to defeat Barcelona, even without their talisman Cristiano Ronaldo.
In addition, Elite Pro Team Tactics also features articles on how Germany forced the erratic Algerians to play predictably in the World Cup, the keys to Luis Suarez's success at counter attacks, how Atletico beat the much favored Barcelona and more.

What you will gain from Elite Pro Team Tactics

Elite Pro Team Tactics features a variety of articles by tactical expert Stevie Grieve. What they all have in common is that they are all packed with powerful tactical insights you can use to give your team the edge, particularly if you coach technically adept players at a high level.
From Elite Pro Team Tactics you will gain:
How to beat high pressing teams and exploit space when they are in possession
How to tempt attacks where you want to setup your own counter attacks, as demonstrated by Arsenal against Manchester City and Valencia against Benfica
How to prevent teams maintaining possession, like Chile did against Spain
Borussia Dortmund's system for setting up traps to win possession
How to beat a 4 man midfield
The keys to Jose Mourinho's success at Chelsea FC and Porto FC
The defensive characteristics of Bayern Munich's system
How Liverpool uses a triangular midfield to gain a tactical edge
How Atletico Madrid defeated Barcelona FC by compacting the space within which the Catalans wanted to attack
These are just some of the valuable insights you can gain from Elite Pro Team Tactics which can advance your game and coaching knowledge to an advanced level. Even if you don't coach elite players, Elite Pro Team Tactics is a fascinating read on the breakthrough tactics at the highest level of the game.

100% 'no quibbles' 6 Month Money Back Guarantee
WORLD CLASS COACHING is recognized globally for the quality of its soccer coaching resources, which are used by over 40,000 soccer coaches from around the world. We wouldn't be offering you Elite Pro Team Tactics unless it achieves our exceptionally high standards. However, if you are not 100% satisfied with the quality of Elite Pro Team Tactics after six months then please contact us for a no quibbles refund.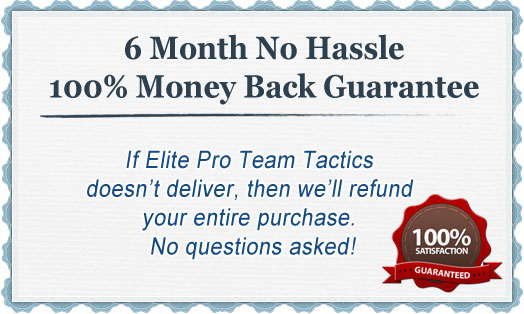 "Elite Pro Team Tactics is overloaded with valuable elite level tactics for raising your team's performance and expanding your coaching brain"

If you want to play with the slick counter attacks of Borussia Dortmund, the defensive organisation of a Jose Mourinho side or unlock stubborn defenses like Germany, Elite Pro Team Tactics shows you how.
Elite Pro Team Tactics' practical explanations and screenshots can enable you to add elite level systems of play to your team's arsenal and exploit the vulnerabilities of the 4-4-2, high pressing sides and other common tactics. Packed with nearly 20 in-depth articles, Elite Pro Team Tactics is essential reading if you want to be on the cutting edge of soccer and give your team the advantage against opponents that have failed to evolve with the times.
Best Wishes,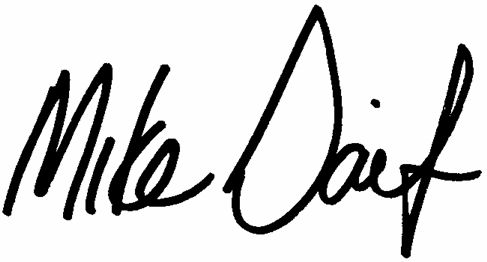 Mike Saif
President
P.S. Elite Pro Team Tactics is a collection of tactical articles on the latest playing styles and methods of coaches at an elite level. Harnessing screenshots of actual games in-depth descriptions of the tactics used, Elite Pro Team Tactics can give your coaching knowledge and team the fast-track to adopting elite level styles of play.
P.P.S If you are not 100% satisfied with the quality of the soccer coaching resources in Elite Team Tactics after six months then we will refund your purchase in full, no questions asked.