Discover the tactics, methods and systems used by the world's most talented coaches in one of the most demanding tournaments – The European Champions League

Finally, it's here! Your guide to the best teams competing in Europe. Champions League Tactics combines UEFA stats, insightful quotes and an in-depth analysis of Europe's top coaches performing at the peak of their game. Only the very best teams in Europe can compete in The Champions League, and this book outlines the characteristics and tendencies of some of Europe's greatest sides and how they compete to outwit each other to claim the coveted trophy.

Dear Coach,
There is arguably no bigger competition in world club football than The Champions League. In this revered contest, Europe's smartest tactical minds do battle to leverage every strategic advantage in their favor. It's a competition in which different cultural approaches, systems and formations all meet  on the soccer field to decide which is the best, and the outcome is far from predictable.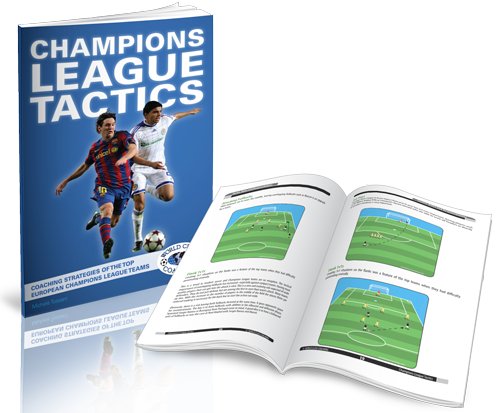 In this special book, Champions League Tactics, author Michele Tossani provides an in-depth look at the tactical wizardry of some of the best coaches and clubs in Europe. This includes a detailed analysis of Barcelona's evolution into one of Europe's most dominant teams; Jurgen Klinsmann's 'experiment' in harnessing the latest scientific approaches to transform Bayern Munich's player development strategy and how Liverpool manager Rafa Benitez outwitted Milan to claim The Champions League title in 2005.
Whether you're a student of the game or a coach training players at the highest level, Champions League Tactics will enable you to gain valuable insights from some of Europe's greatest tactical minds you can use to improve your own formations, strategies and understanding of the game.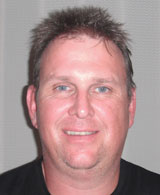 "Whatever style you want to play, whether it is Spanish, German, Italian, English or Dutch then
Champions League Tactics 
is a coaching book that you must read. Michael Tosani gives you the coach an in-depth view of the tactics and formations that the top coaches in the champions league use, the use of good illustrations make these formations and coaching drills easy to understand and put into practice.Learn the formations used by Arsenal, Barcelona, Bayern, Real Madrid and Chelsea and very soon your own team will be playing like the best in Europe." –
Richard Taylor, Mandurah City F.C Under 18s Head Coach

"Gain insights into the greatest tactical minds of European soccer which you can use to improve your own tactical awareness and team performance"
Watching the collision of the defensive and cautious style of Italian teams like AC Milan and Inter against the Latin influenced passing and movement of Spain's top club sides is a fascinating spectacle. But with the constant changes in camera angle, it can be difficult to analyze in detail the tactical battle that's also taking place between the two managers.
This is why Champions League Tactics is an invaluable companion when studying the tactics, styles of play and methods of the best coaches in Europe. You will be able to pick up valuable insights on the 'tika taka' style of football utilized by Juande Ramos at Real Madrid to devastating effect; how Arsene Wenger revolutionized English soccer when he brought is short passing style across the English Channel and much more.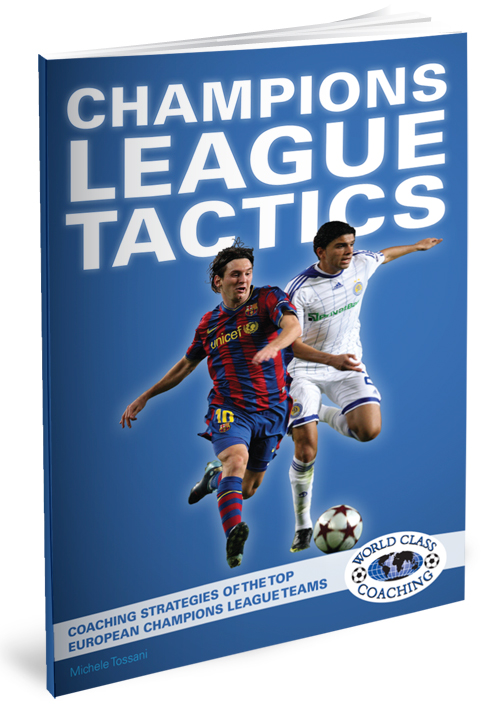 This book is packed to the gills with valuable nuggets of information and insights into the tactical geniuses coaching Europe's top sides. Its in-depth analysis of European soccer's formations and strategies can be used to improve your own tactical awareness and to improve your team's coaching and performance on match day.

"A comprehensive study of the tactics, styles and play and mindsets of Europe's best coaches and club teams"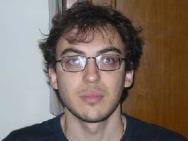 Author of Champions League Tactics Michele Tossani is a coach and student of the game. Tossani is the author of a number of books including 4-4-2 vs 4-3-3, Zonal Defending the Italian Way, A Coach's Guide to the 4-3-3, Modulo 4-3-2-1 and Analisi Tattica Champions 2002 – 2003. He has also written numerous articles for the popular Italian soccer web site www.allenatore.net.
What's covered in Champions League Tactics

Champions League Tactics is divided into chapters that look at the different tactics, systems of play and approaches of many of the best clubs in Europe:
Observations of National Qualities – This chapter looks at the typical features of teams depending on their country of origin. The Italians, for example, are known for being cautious about sending numbers forward, whereas English teams are known for their aggressive style of play.
Tactics Roles and Responsibilities – How do teams compare and contrast in their use of a specialised central midfielder? Do most teams now use overlapping fullbacks to stretch the opponent's midfield? These questions and more are answered in this chapter.
Characteristics of English Teams – From the overall summaries of the opening chapter, the book now analyses the characteristics of individual teams in each country. For England, this includes an analysis of how Carlo Ancelloti transferred the system he used at AC Milan to Chelsea and how Arsene Wenger transformed Arsenal from long ball specialists into playing a short, tight passing style to great effect.
Characteristics of Spanish Teams – Many Spanish teams mix the European defensive appraoch with the possession and passing style of Latin teams, such as Manuel Pellegrini's Villareal side. This chapter also analyses how Barcelona's style of play has changed between that of Franck Rijkaard and Pepi Guardiola, who introduced Barcelona's intricate passing triangles style.
Characteristics of German Teams – This chapter looks at previous German international forward Jurgen Klinsmann's revolutionary approach to player development at Bayern Munich. In addition, the book provides a series of drills used by Klinsmann to 'make every player better every day'. This section also assesses the tactical use of talented Brazilian forward Diego behind the attackers at Werder Bremen.
Characteristics of French Teams – While the national team may still be struggling to regain its former glories since winning the World Cup in 1998, France's club teams continue to make an impact in the European Champions League. The book profiles the defensive approach of Olympique Lyon and the diamond midfield of Marseille.
Winds of Change in the East – In this chapter author Michele Tossani assesses the rise of Ukranian and Russian teams since attracting foreign coaches to provide them with a new offensive attitude to overcome their technical deficiencies. The strategic approach and playing style of Zenith St Petersburg, Dynamo Kiev and other eastern European teams are placed under the spotlight.
Conclusion – In the final chapter, Champions League Tactics analyses the persistent playing styles of Europe's most successful teams and the impact of coaches on improving their tactics and methods. This chapter includes an analysis of Guus Hiddink's impact on PSV Eindhoven's playing style and that of Manuel Pellegrini at Real Madrid.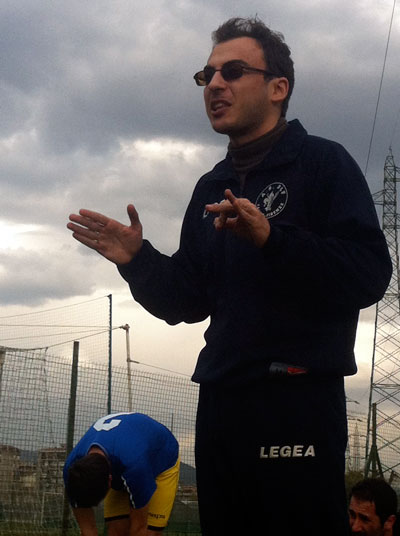 Author of Champions League Tactics Michele Tossani on the training field

What you will gain from Champions League Tactics

If you want to develop your understanding of the game and improve your tactical awareness then some of the best people to study are the soccer coaches competing in The Champions League, which is arguably the toughest soccer tournament around.
From this book you will gain:
A deeper understanding of the methods, tactics and systems of play used by some of Europe's greatest team
Greater knowledge of the European systems of play and how they differ between individual clubs
An overview of the characteristics and tendencies of nationalities and how these filter into the club teams
A series of drills used by Jurgen Klinnsman and Louis Van Gaal at Bayern Munich you can use to improve the performance on your own players
An enriched tactical awareness of how to defend and attack against 4-3-3 and other common European formations
Knowledge on the latest trends and future predictions of the evolution of European soccer
Whether you are a student of the game or an experienced coach training teams at the highest level, Champions League Tactics provides a fascinating analysis of how some of the world's best coaches utilize tactics and formations to gain the upper hand.
"You never know, but certainly in the Champions League teams have a more positive attitude than the teams who have come in the Premier League to the Emirates recently, but that would not be very difficult, I must say. Usually the Champions League is more enjoyable, but more difficult as well. You feel like you play more on the edge. You feel if you make a mistake your opponent will take advantage of it, which is not always the case with a team who just defends." –
Arsene Wenger, Arsenal Manager

100% 'no quibbles' 6 Month Money Back Guarantee
WORLD CLASS COACHING is recognized globally for the quality of its soccer coaching resources, which are used by over 40,000 soccer coaches from around the world. We wouldn't be offering you Champions League Tactics unless it achieves our exceptionally high standards. However, if you are not 100% satisfied with the quality of Champions League Tactics after six months then please contact us for a no quibbles refund.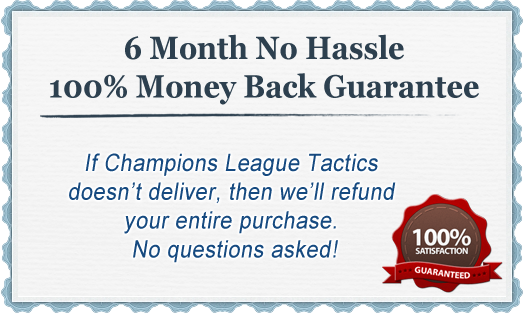 "Champions League Tactics combines UEFA stats and analysis with expert opinions to provide a definitive study of teams competing at the highest level in Europe"

The European game is constantly evolving, with teams in most countries now comprising of a variety of nationalities, and this includes the team coach. Foreign managers such as Arsene Wenger and Rafa Benitez have brought new styles of play and tactics that transformed the fortunes of Arsenal and Liverpool, respectively. This special book examines their contributions and those of the many world class coaches competing in Europe.
With its detailed diagrams and clear explanations, Champions League Tactics provides a comprehensive analysis of the ever changing and fascinating world of European soccer. It will both enrich your understanding of the tactics, methods and styles of play being utilized in European soccer and give you valuable insights you can use to coach your team and replicate the tactics used by Europe's greatest club sides.
Best Wishes,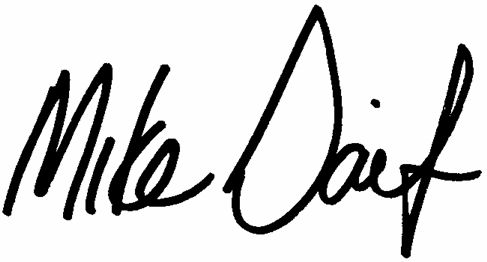 Mike Saif
President
P.S. Champions League Tactics combines UEFA stats, quotes from leading coaches and a detailed analysis to provide a comprehensive guide to the methods, formations and styles of play of Europe's leading club sides. Only the best teams can compete in the Champions League, and this unique book profiles the tactics utilized by some of the world's best managers to create successful teams.
P.P.S If you are not 100% satisfied with the quality of the soccer coaching resources in Champions League Tactics six months then we will refund your purchase in full, no questions asked.