Best Offer Ever!
Get $371.00 of eBooks and training videos FREE when you subscribe or renew your membership to our highly rated Member Drills Database
Wow, we must be crazy to be giving all this away! You may never need to spend another dime on coaching resources all year after snapping up this incredible deal. Our Member Drills Database has always been fantastic value for money and an essential resource for serious coaches. Now we've thrown in 10 FREE eBooks and 3 videos worth $371.00 with your subscription.

This special offer is for ALL new AND current subscribers
 
Dear Coach,
Our accountants think we're mad making this offer. But we're feeling generous and want to give subscribers, both new and old, even more reason to join our highly rated Member Drills Database.  So for a limited time only, we're giving away 10 FREE eBooks, worth $33 each, and 3 videos, worth $37.  That's a total of $371…and it's yours when you subscribe or extend your current subscription.
Our Member's Drills Database has always been an essential coaching resource and excellent value for money with thousands of coaches from over 70 countries benefiting from the quality of the material. This includes resources created by expert coaches, such as Anson Dorrance, Lawrence Fine and Stevie Grieve. Its vast catalog includes drills used by elite teams, such as Barcelona, Manchester United, Juventus, Ajax, Real Madrid, PSV Eindhoven, Chelsea, plus many others including MLS and top college and women's teams.
Fully searchable by over 30 categories and supplied with our Session Designer for creating your own coaching diagrams, an annual subscription alone saves you $100s every year. With more drills added every month, you can literally plunder this treasure trove for years and still have new drills and exercises you can drop into training to gain bigger improvements from every session.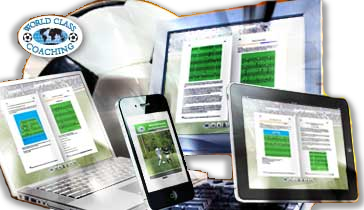 I don't want to go on about the benefits of the Member Drills Database here.  I want to focus on this insane special promotion we are offering with 11 FREE bonuses worth $371 that are your when you subscribe or extend your subscription to the Member Drills Database.  But if you want to learn more and see testimonials from coaches like Anson Dorrance, Randy Waldrum, Liverpool Academy coach, Phil Roscoe and others, just click here and take a look.  However, make sure you come back to this web page to order your new subscription or extend your current subscription as this is the only place where you can get this special offer.

"As an extra incentive, we will give you 11 FREE bonuses worth $371″
Now you can save even more money as you're also getting $371.00 worth of our highly rated training resources, used by elite coaches all over the world, for FREE when you take advantage of this crazy offer. Considering the huge volume of coaching material on offer, this literally could be the only coaching resource you'll need to buy all year. With drills and exercises for every technique and tactic, you'll have everything you need to make every training session more invigorating, challenging and beneficial, and turn your team into a championship winning side.
All these 11 bonuses are your…absolutely FREE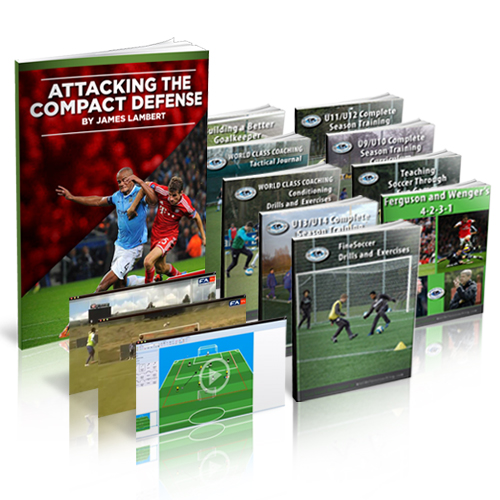 What's covered in the 10 FREE eBooks and 3 videos

Our Member Drills Database alone gives you access to over 6.000 pages of drills and exercises used by coaches from all over the world at every level. To make membership even more attractive, for a limited time only we are offering you the special deal of 10 FREE eBooks and 3 videos:
eBook #1. Attacking a Compact Defense by James Lambert
Discover how to unlock and find openings when faced with a stubborn defensive backline, with training sessions, functional skills and small sided games that will improve your diagonal high balls, speed dribbling and tactical play to get the ball into the final third.
eBook #2. FineSoccer Drills and Exercises
Lawrence Fine is known throughout the world's soccer community for his innovative coaching insights. He has kindly provided a wealth of drills in this eBook, including combination play for forwards, passing with proper pace, attacking and defending the overlap and finishing with pressure.
eBook #3. WORLD CLASS COACHING Tactical Journal
This eBook features a collection of articles and training sessions by leading coaching experts, such as Stevie Grieve, Tony Englund, Jordi Pascual and Dan Minutillo. Tactical insights include penetrating with a killer pass and how to exploit the central midfield of a 4-2-3-1.
eBook #4. WORLD CLASS COACHING Conditioning Drills and Exercises
Global conditioning is a new approach to soccer fitness pioneered by innovative coaches such as Gus Hiddink and Jose Mourinho. This eBook explains how to replace running around cones with drills that combine conditioning with technical improvements with all drills using a ball.
eBook #5. Building a Better Goalkeeper
Tony Englund explains how to build confidence in goalkeepers from a young age up to the pro level. This eBook includes a full season's training curriculum with enough drills and exercises to last a complete season.
eBook #6. U14 Training Sessions
This eBook covers how to adopt a proper perspective in training on coaching young teenagers so you can prepare them for playing on a full sized pitch with full sized goals and a more competitive playing environment.
eBook #7. U12 Complete Season Training Curriculum
This eBook provides a guide on how to develop technique in young players and nurture their love of the game at such a critical age. Experienced coaches will be able to easily adapt these sessions for older players.
eBook #8. U10 Complete Training Sessions
The drills in this eBook, although are targeted to the younger age group can easily be adapted to older players by experienced coaches. There are enough drills and exercises here so that your players will never get bored.
eBook #9. Teaching Soccer Through Fun Games
This eBook explains how to organize practice sessions that are fun but also develop technique and skill in players at any age. This includes dribbling games, passing and striking and more.
eBook #10. Ferguson and Wengers 4-2-3-1
While bitter rivals on the sidelines for more than a decade, Ferguson and Wenger had a lot in common when it came to their tactics and style of play. This eBook analyses how they both harnessed the 4-2-3-1, with slight differences to devastating effect in their yearly battles for the top of the EPL.
3 Videos. Diamond Shooting Drills Videos
I recently conducted a webinar where I shared my favorite shooting drill. This shooting drill was popular with many EPL clubs years ago, and is still used today. I used it personally with my teams over the years including my National Championship team, and the players all love it. The webinar is split into three videos and they are yours free along with the 10 eBooks.
All these 11 bonuses are your…absolutely FREE

What you will gain from the 10 FREE eBooks and 3 videos

We have never made an offer this generous before, and are unlikely to ever again – our accountants have threatened to quit if we do! So take advantage while you can. Scoop up this vast collection of training resources and gain all these benefits:
A year's access to our Member Drills Database, an essential resource for serious coaches
The ability to rapidly search for new drills in 30 categories including shooting, conditioning, set plays and many more
Take drills onto the training pitch by accessing the Member Drills Database on your smartphone or tablet
No more hunting through manuals or your video collection to find new drills, instead you can search for and find them in seconds
Gain elite level drills used by teams including Juventus, Manchester United, Barcelona, Liverpool and MLS teams
Training sessions for every level, including youth, college and women's soccer
Combine drills and create entire new training programs with the included Session Designer software
Get $371.00 of additional training resources free
Training sessions will become more motivating, challenging and beneficial
Players will love the variety of practicing new drills in every session
Your coaching knowledge will expand dramatically with access to such an extensive library of training material
The Member Drills Database on its own is excellent value. Its vast collection of training exercises covering every technique, tactic or area you want to improve means that you won't need to buy another training resource all year. When you consider that you are also getting 10 FREE eBooks and 3 videos into the bargain there really is no debate – this truly is the best offer we've ever made and any coach serious about improving their training sessions should take advantage.

"Plus FREE Session Designer"
And don't forget, along with your subscription to the Member Drills Database, we will give you a free account to our Session Designer where you can create your own professional looking diagrams like these.  You can see a video overview of the Session Designer here.  This is another $37 value to add to this incredible offer.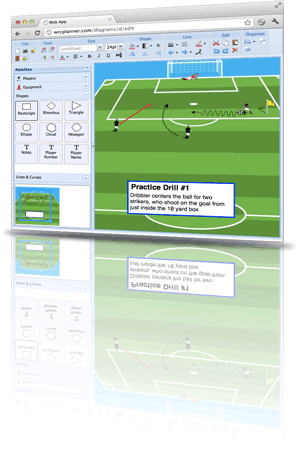 SUMMARY – Now you can gain access to world's largest searchable database of drills and training sessions and also pocket 11 bonuses worth $371.00 ABSOLUTELY FREE. Why we're giving all this away for free when the Member Drills Database is already such superb value shouldn't enter your decision making process. Instead all you should question is whether you dare miss out on such a great deal?  It won't last forever.
Best Wishes,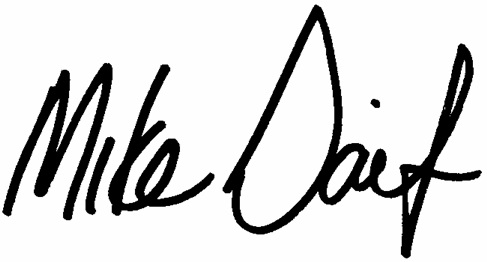 Mike Saif
President
P.S. Renew or begin a subscription to our Member Drills Database and you gain over $371.00 worth of additional coaching material for free. Considering the huge volume of resources you gain, taking advantage of our 'Best Offer Ever' means you won't need to spend another dime on coaching material for years.
P.P.S  This offer is only available by clicking the order form below.  Please don't order a subscription anywhere else…you will NOT get the free bonuses.
P.P.P.S  If you are a current subscriber or a looking to to subscribe for the first time, all you need to do is click the link in the order form below and our system will automatically add 12 months for current subscriptions or start a new one for new subscribers.
NOTE:  Current subscribers, when ordering, please use the same email address that you use to login for your current subscription.